IÑIGO
CORNAGO BONAL

architecture urbanism
Book chapter that discusses the notion of 'Open Building' through its conceptualisations and implementations in the Netherlands since the 1960s until today. It focuses on the place of dwellers' agency in the development of residential open buildings to investigate the potential of users' empowerment.
The 'Open Building' approach synthesises the principles of Habraken's theory of 'Support' and 'Infill' developed as an alternative to post-war mass housing. Through innovations in decision-making and construction technology it promotes user participation and enables flexibility and change. The chapter discusses and compares the cases of Molenvliet, an early Open Building project for the social rental sector, and Superlofts, a series of contemporary ones where the architect and the residents have also become developers. It emphasises the political, and socio-economic context of the Open Building movement and how it has impacted the ability to meet its aims. Although its capacity to disrupt the housing system has remained limited it has expanded housing possibilities in the Netherlands.
︎ Dirk van den Heuvel + Íñigo Cornago Bonal
︎︎︎ Cornago Bonal, I. & van den Heuvel, D., 2022, Housing and the City. Borsi, K., Ekici, D., Hale, J. & Haynes, N. (eds.). 1st Edition ed. London: Routledge - Taylor & Francis Group, p. 130-144 15 p. (Critiques: Critical Studies in Architectural Humanities).
︎︎︎Link to full Chapter (TU Delft Repository)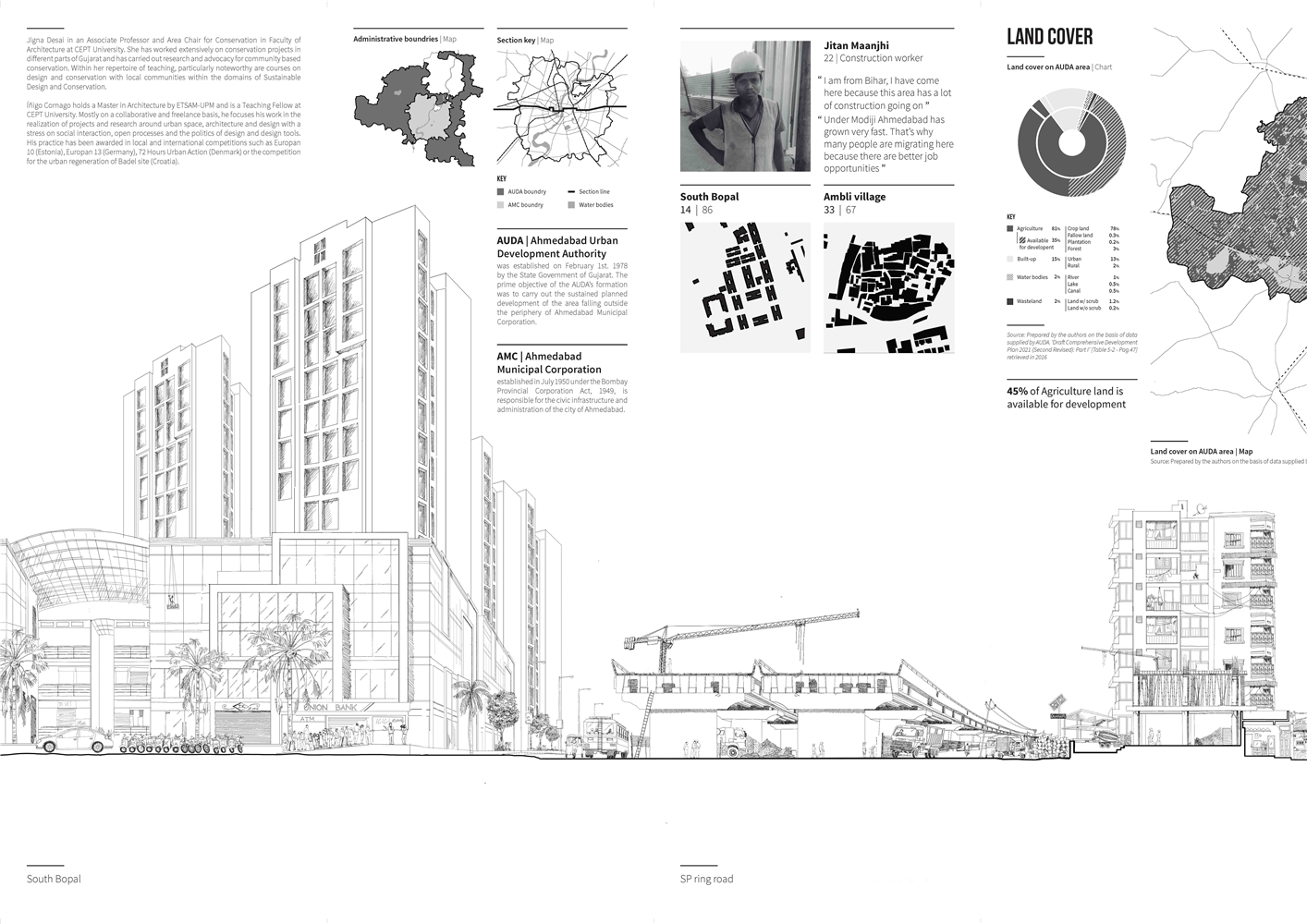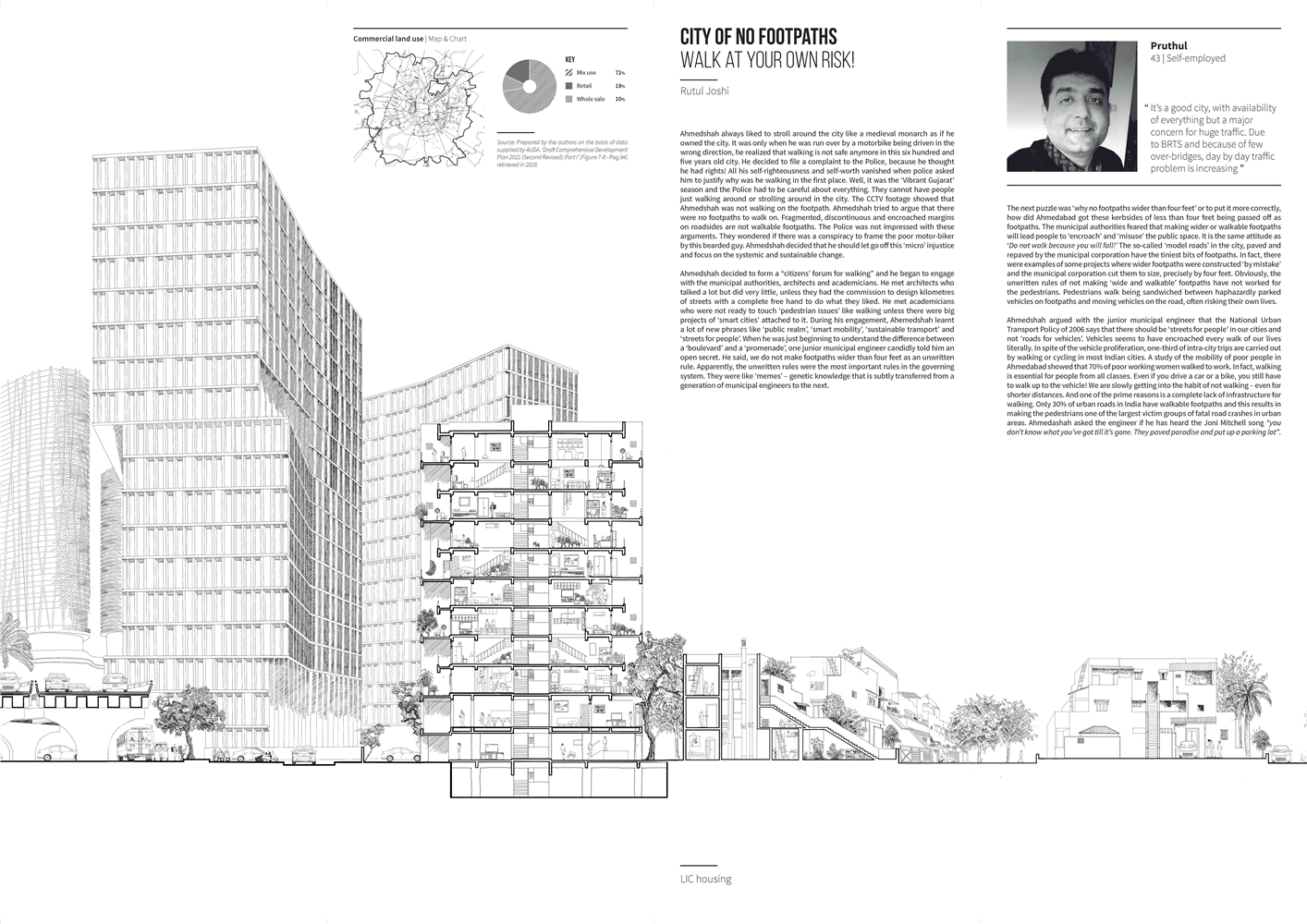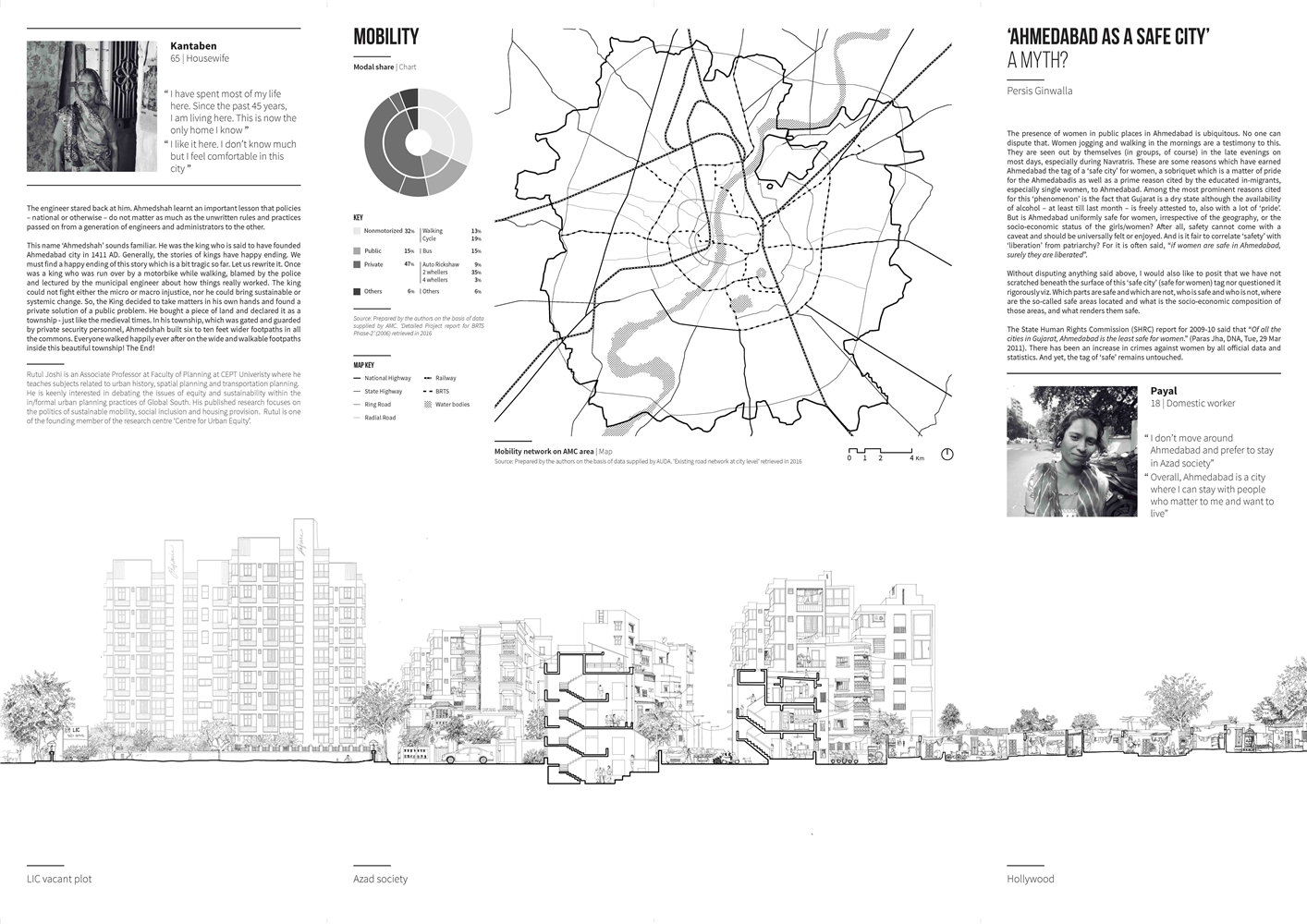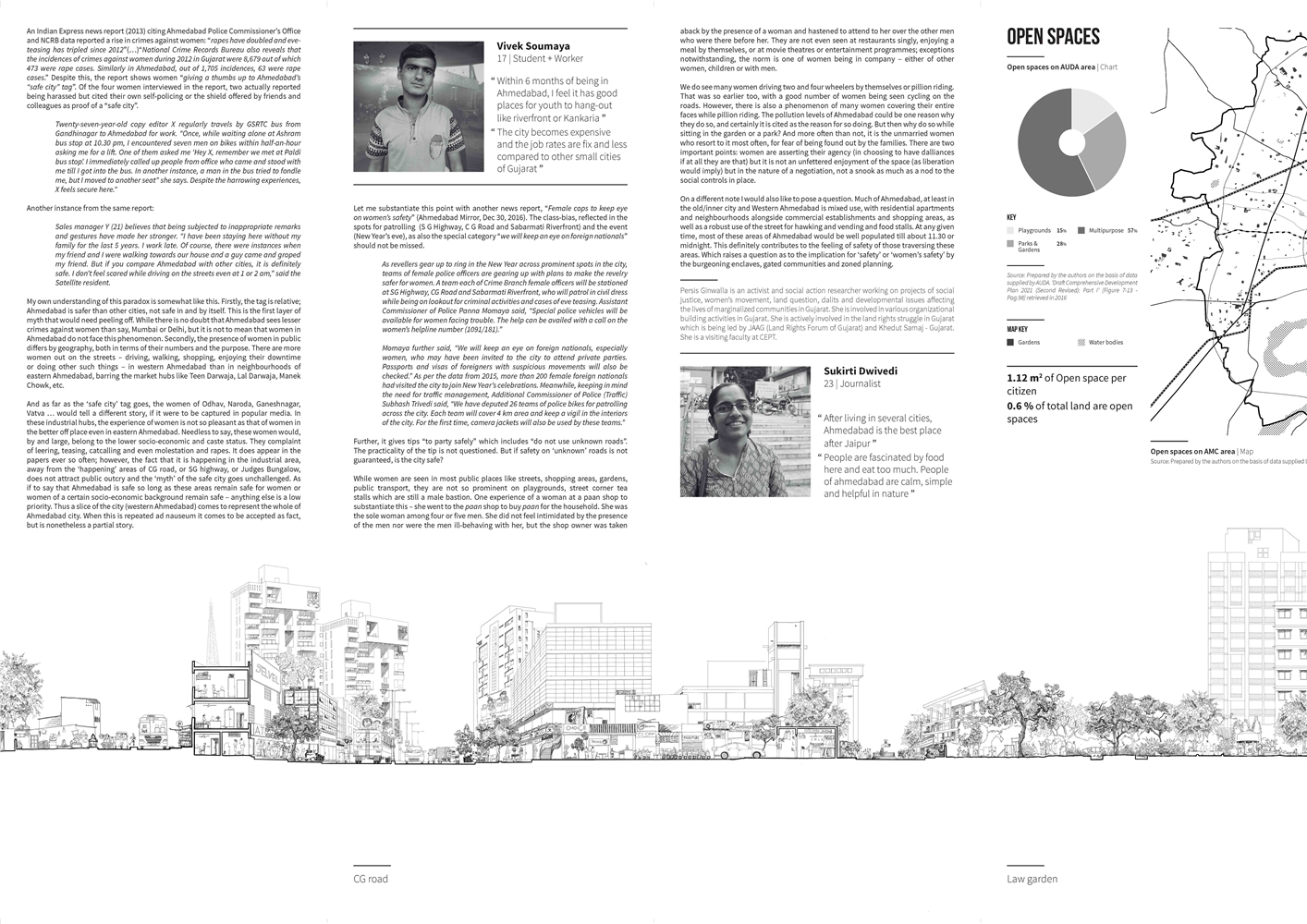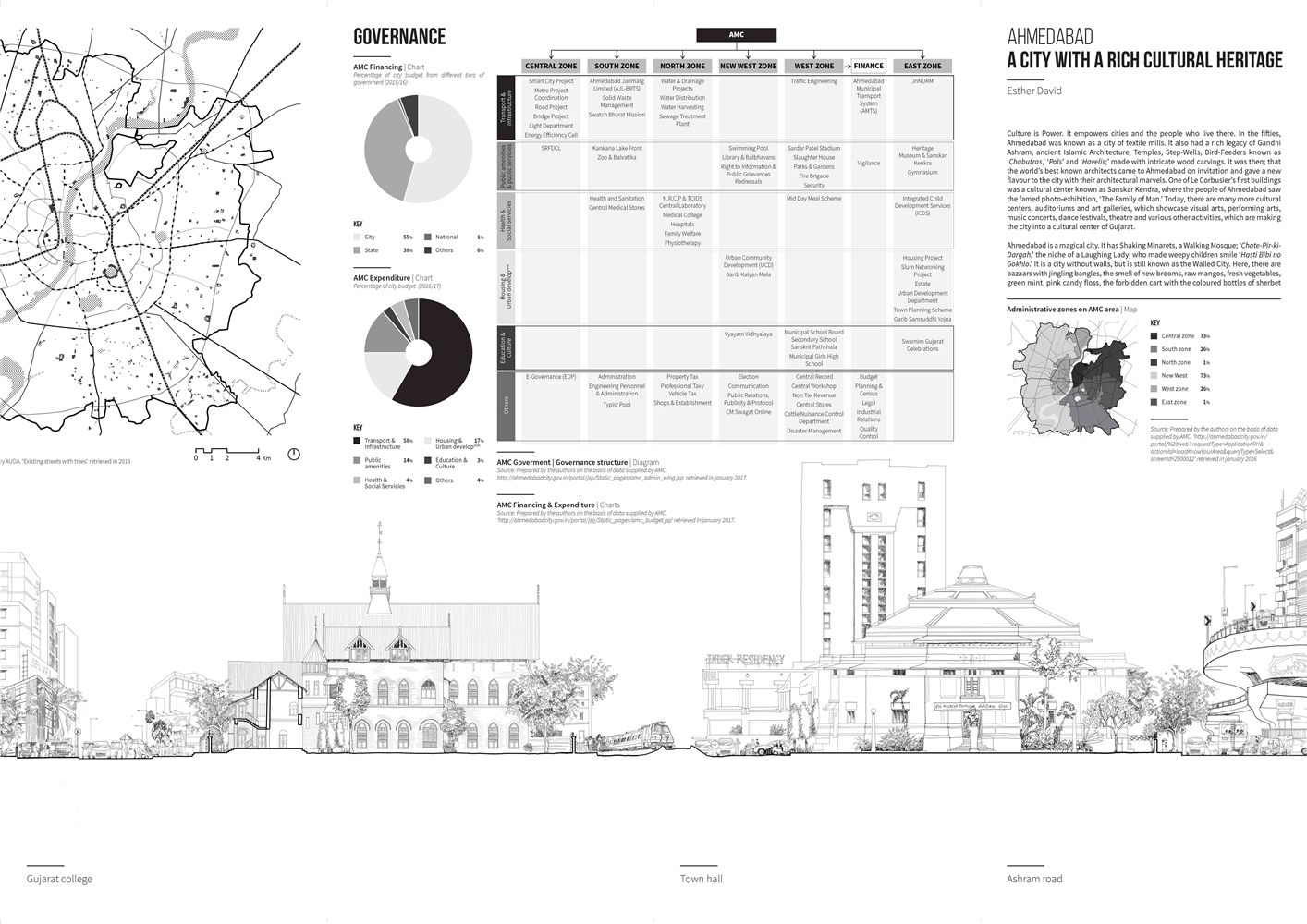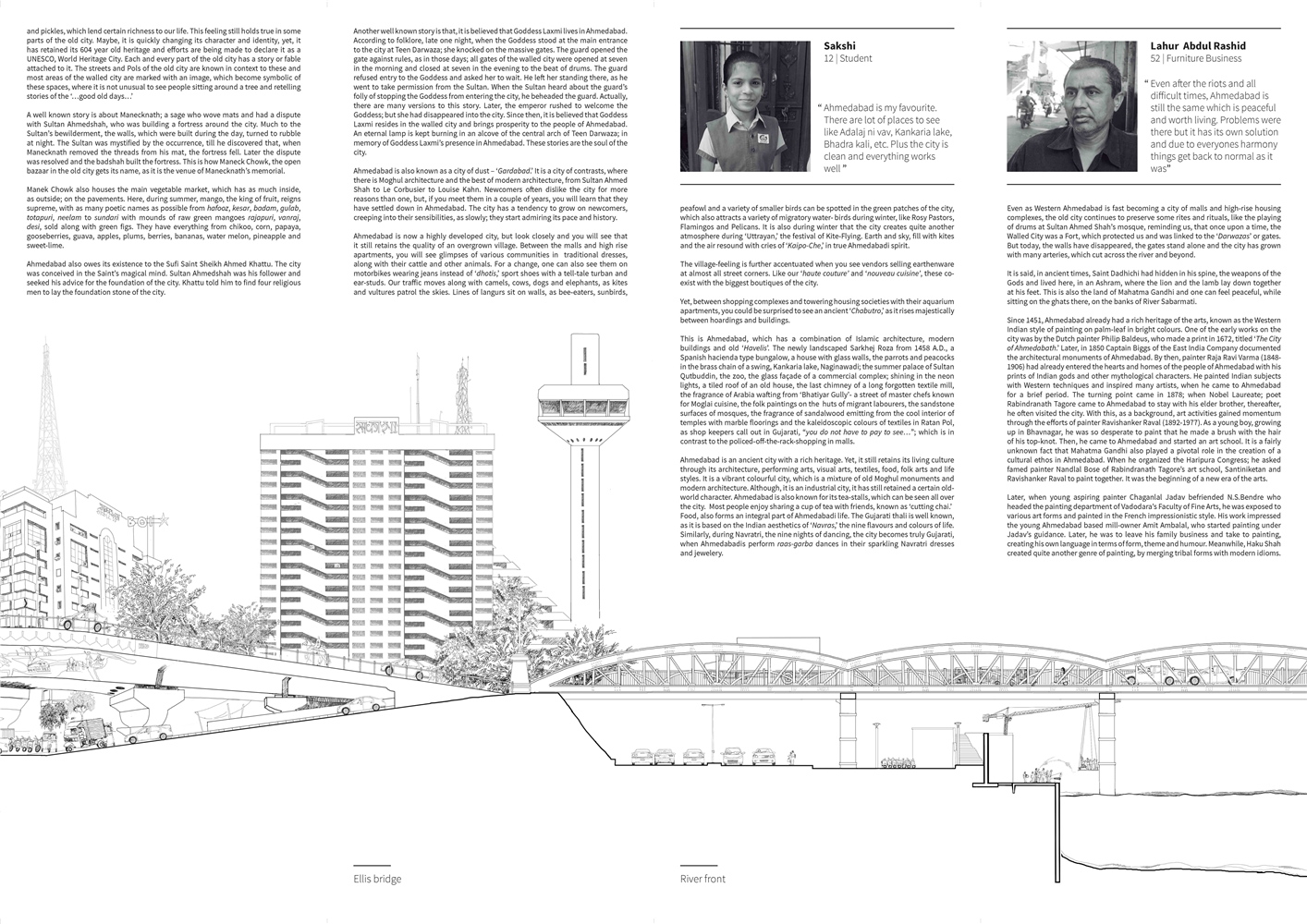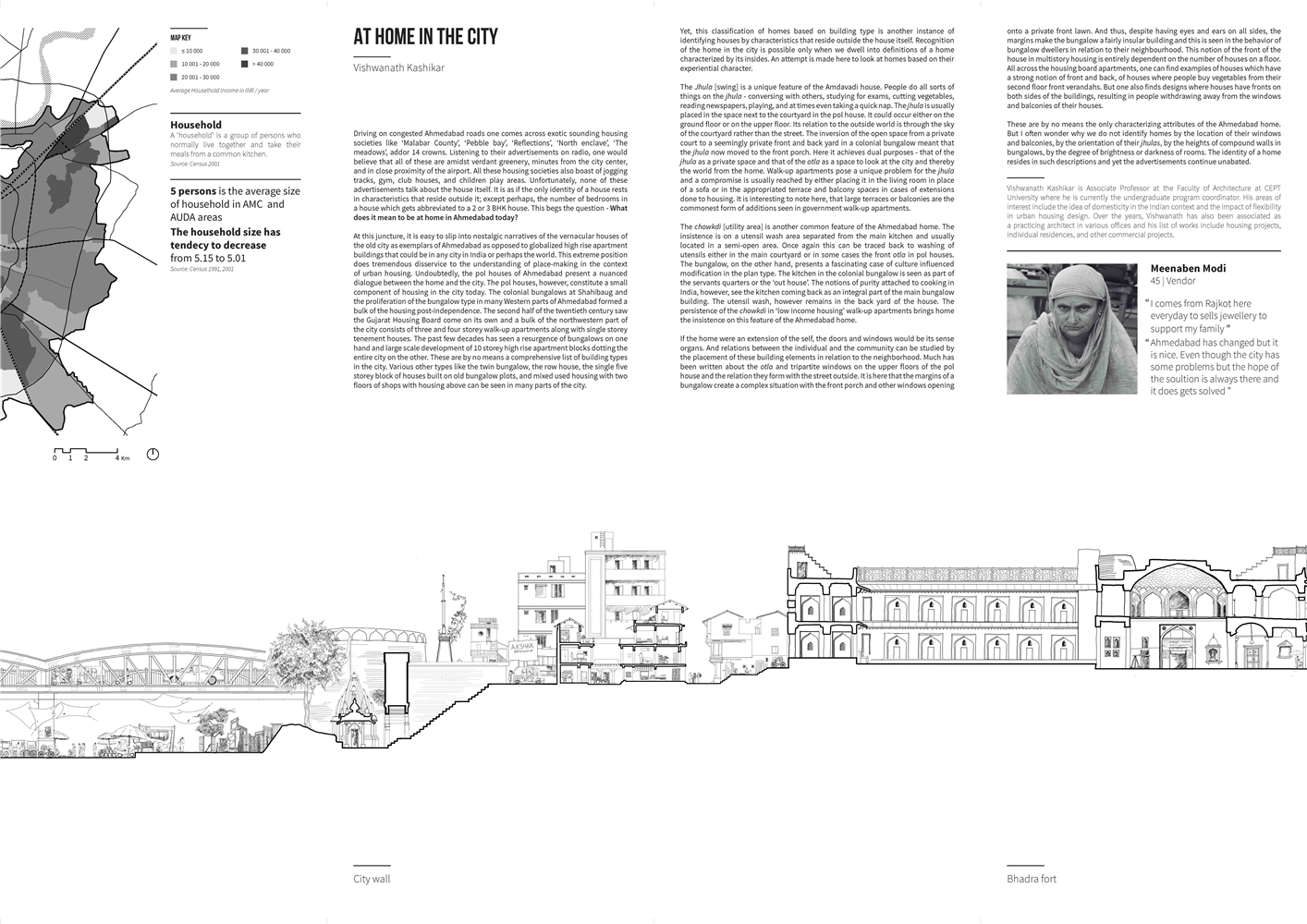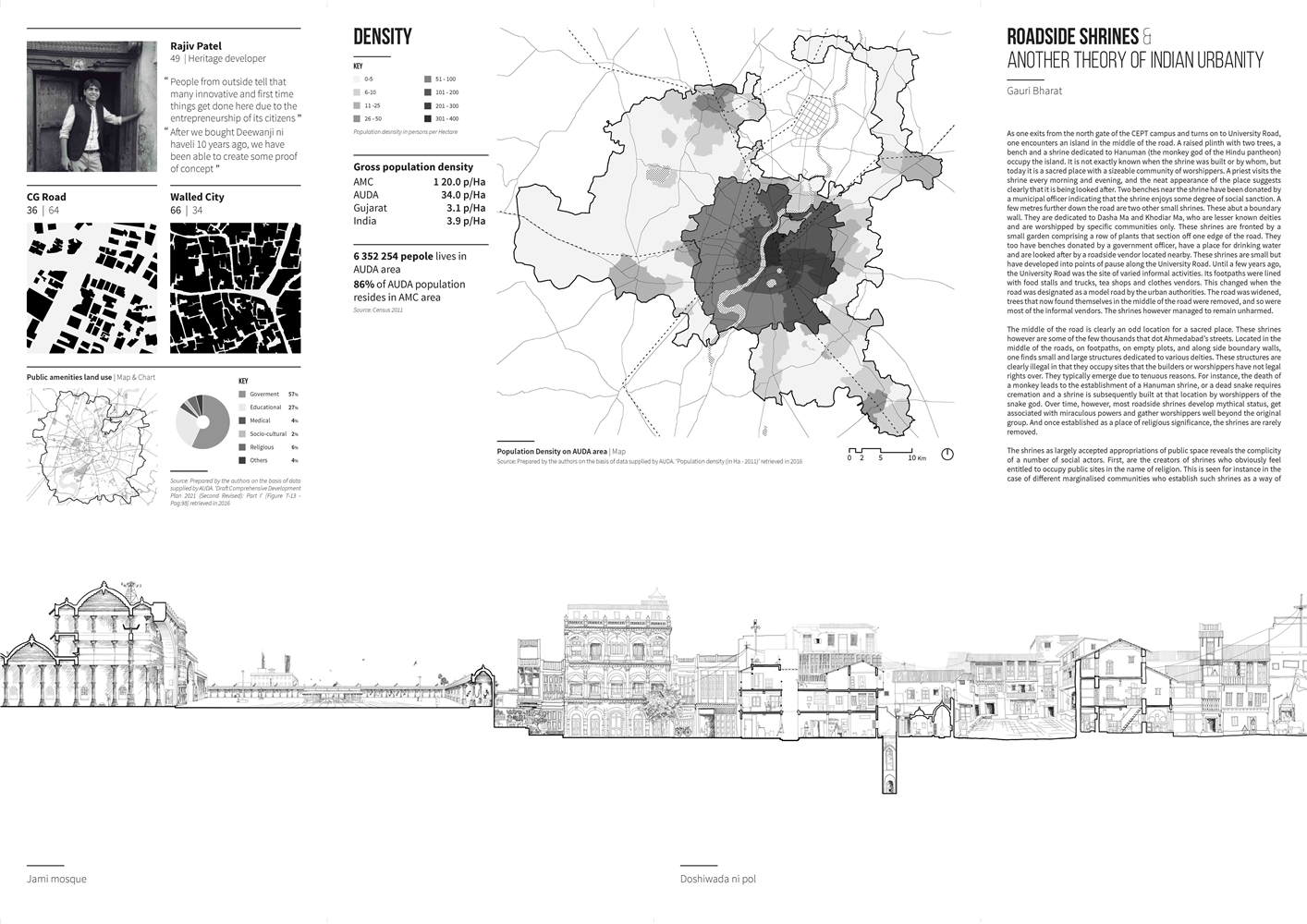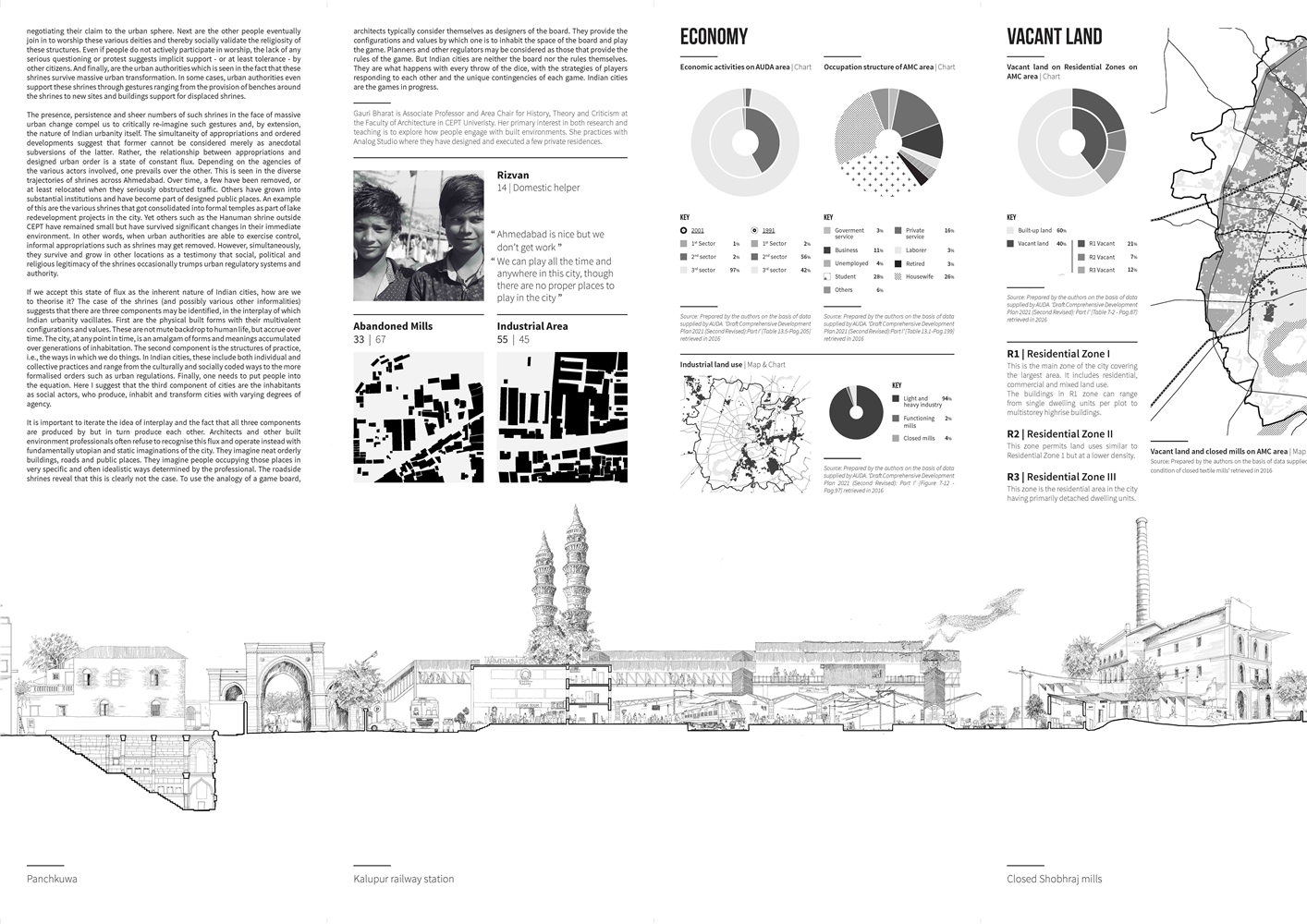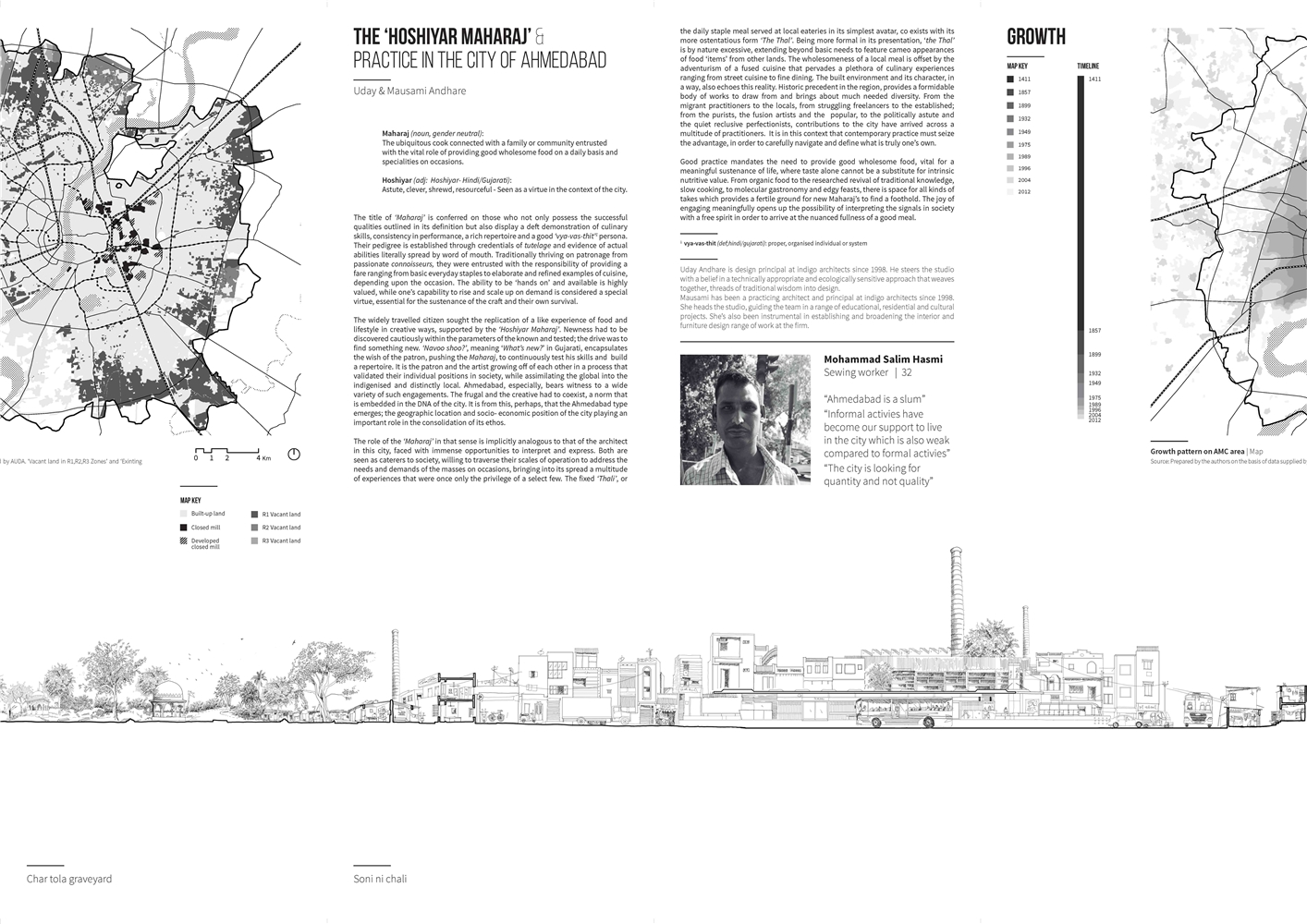 'Ahmedabad Cross Section' is a 9.5 meter-long leporello that cuts through the city along its spaces and layers of complexity.

The publication unfolds a compilation of maps, charts, data interviews, and reflections spatializing the city's opportunities and contradictions. These paradoxes resonate with the challenges that many other rapidly growing metropolises in the Global South are currently facing. They define the context in which architects, urban designers, and landscape architects operate, playing an active role in its transformations and redefinitions. First prepared for Archipix International Workshop 2017, the leporello is now published by CEPT University Press with support from Tourism Corporation of Gujarat Limited (TCGL). Curated and Edited by Jigna Desai and Inigo Cornago Bonal, the publication will help understand, study and explore the city of Ahmedabad for anyone wanting to know it a bit better. The cross-section, drawn by Tanvi Jain and Chandani Patel, includes commentary and opinions from a diverse section of the city's population, opining on the state life, livability, culture, urbanity, and practice, supported by relevant data, gathered by Sneh Salot and Tanya Shah. It also includes articles by Abrar Ali Saiyed, Ester David, Gauri Bharat, Persis Ginwala, Rutul Joshi, Vishwanath Kashikar and Uday and Mausami Andhare.
︎ Editors: Jigna Desai + Íñigo Cornago
Drawing: Tanvi Jain + Chandani Patel / Research assistance: Sneh Salot +Tanya Shah
︎︎︎ Cornago Bonal, I., & Desai, J. (Eds.) (2020).
Ahmedabad Cross Section
. CEPT University Press
︎︎︎
Buy publication here