IÑIGO
CORNAGO BONAL

architecture urbanism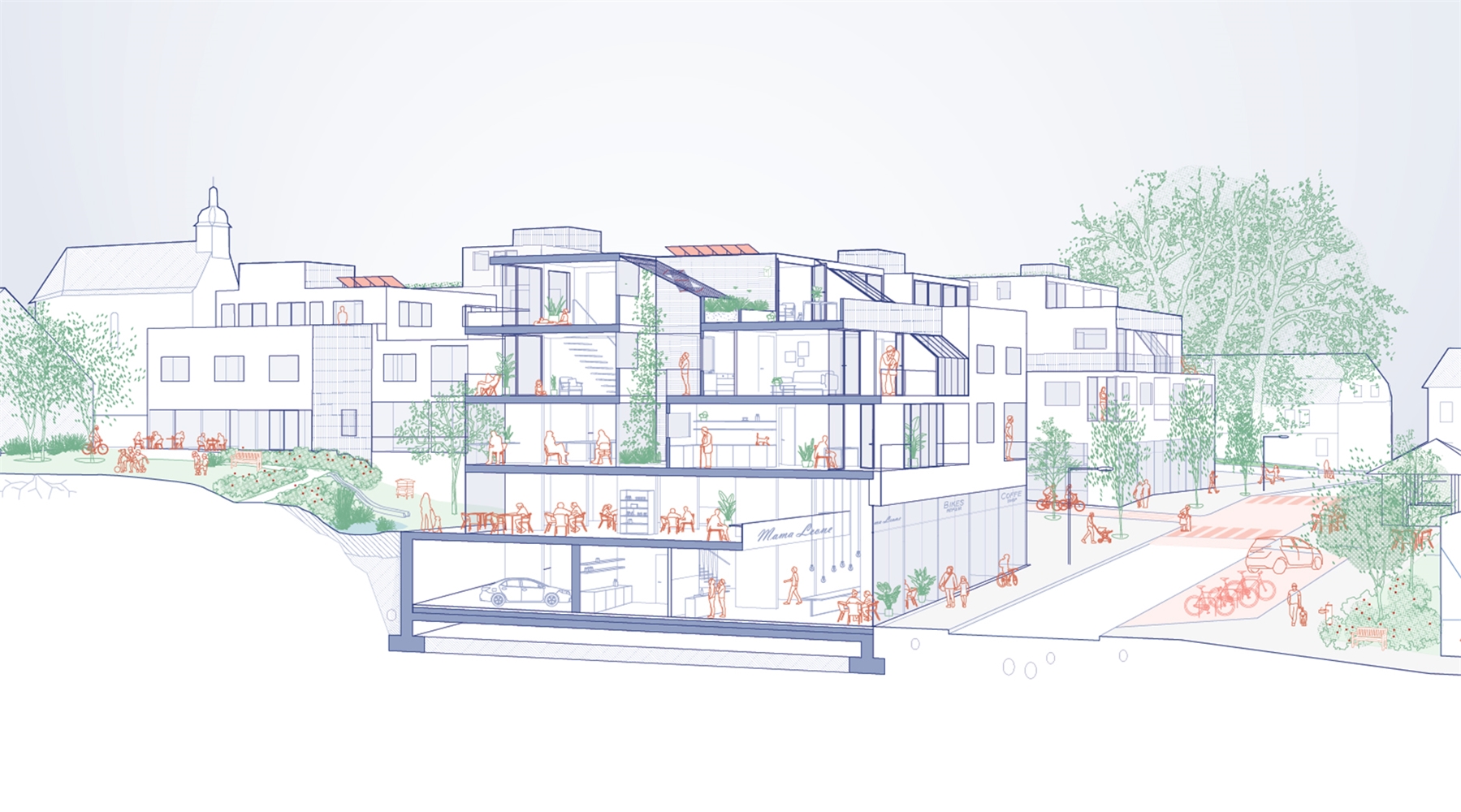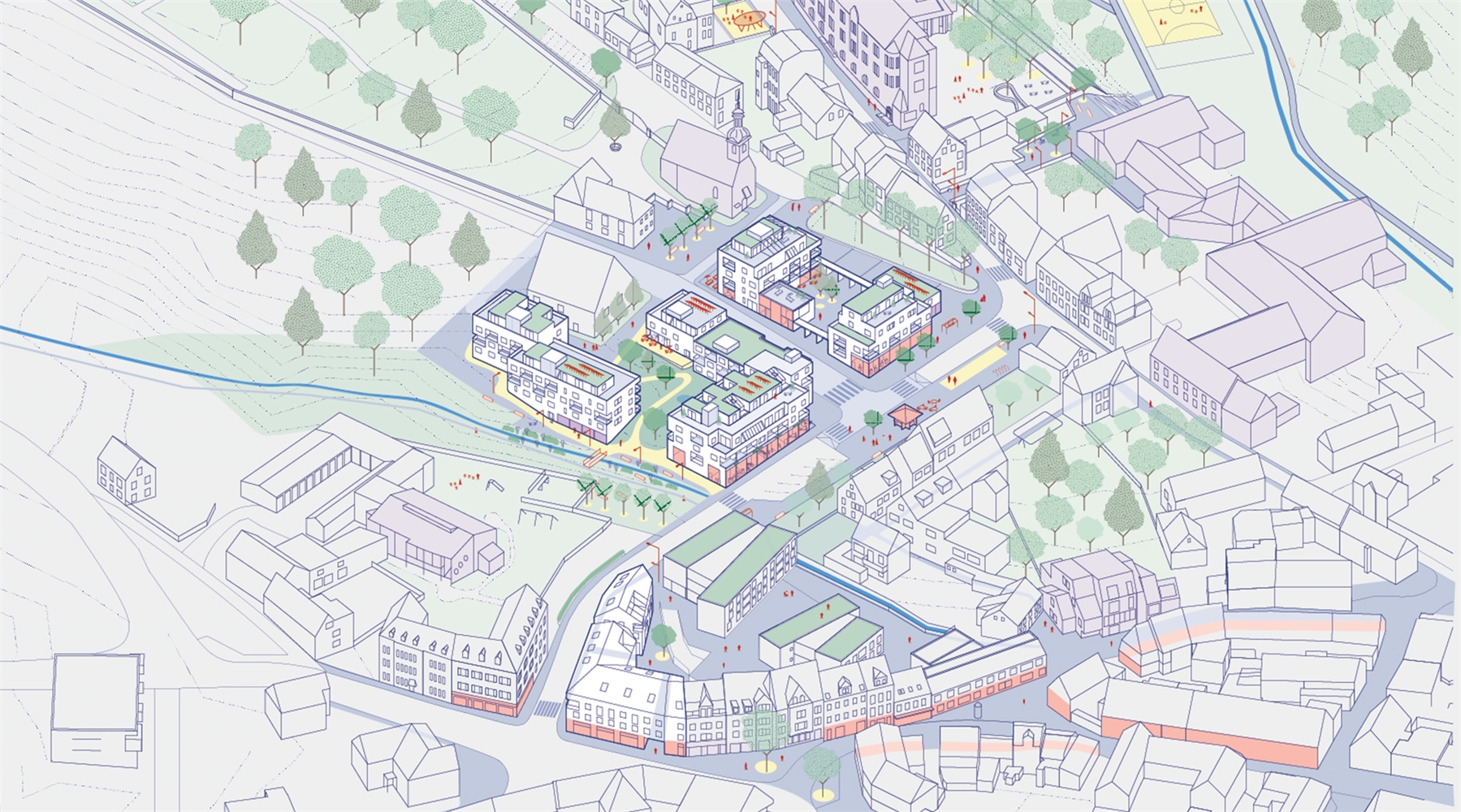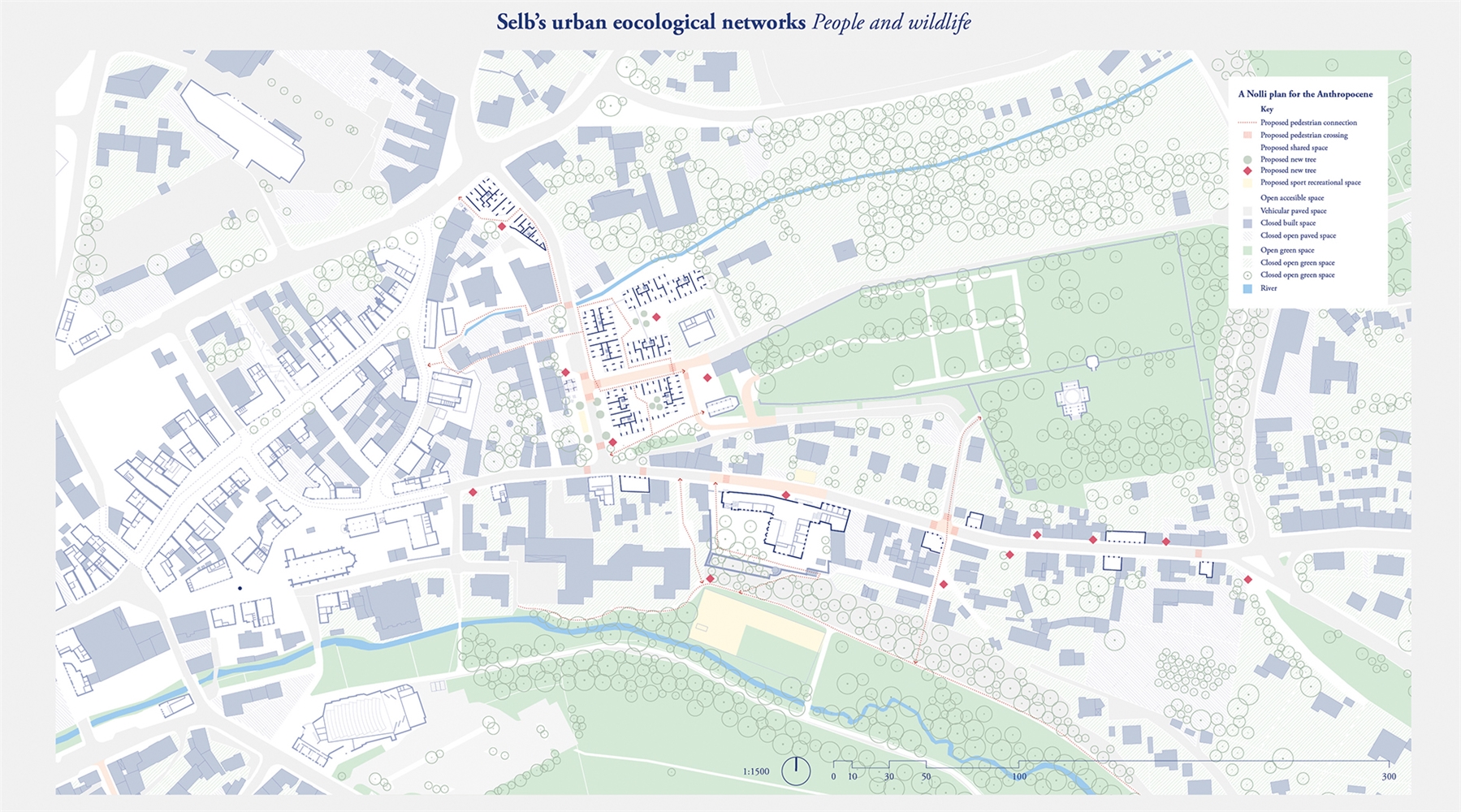 'Selb Step by Step' is a guide to take action in the built environment that proposes a vision for the short and long term future of Selb in relation to broader policies.
Working in synchrony with the EU framework, the proposal sets out three directions for Selb to follow in order to become a social-inclusive and climate-resilient town by 2050: Rewilding, Diversifying, and Decarbonising. To achieve them, it proposes and describes a list of tangible steps towards those objectives in the next decade. These steps are discreet spatial interventions with different scales and scopes that can be implemented progressively, both independently or in combination. Their impact can be measured and assessed through indicators, informing the following steps to achieve the targets best.
︎1st Prize - Europan 16
︎ Urban Toolkit: Claudia Sánchez + Íñigo Cornago
︎︎︎ Selb [GR]
︎︎︎
Watch project summary Video
︎︎︎

More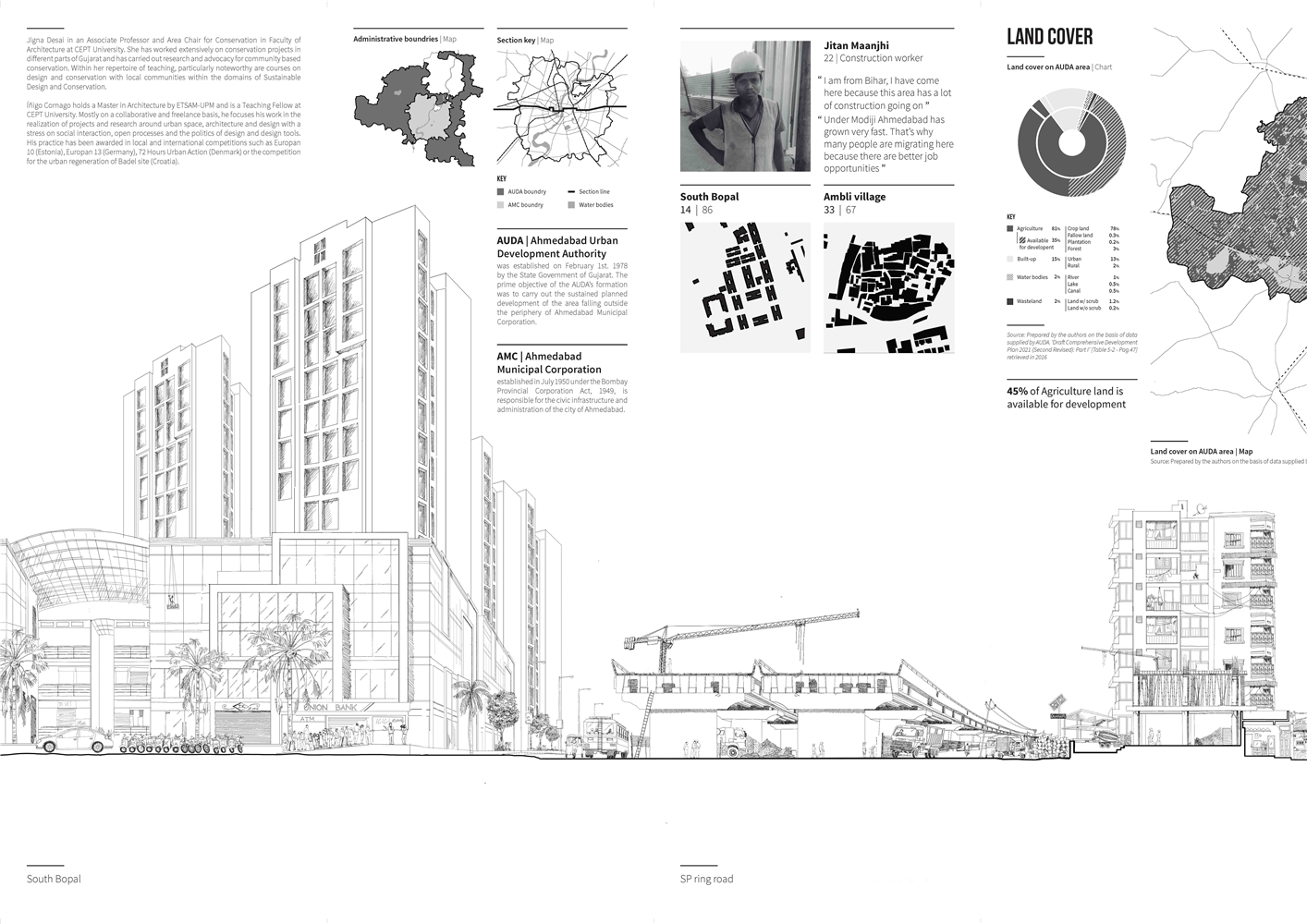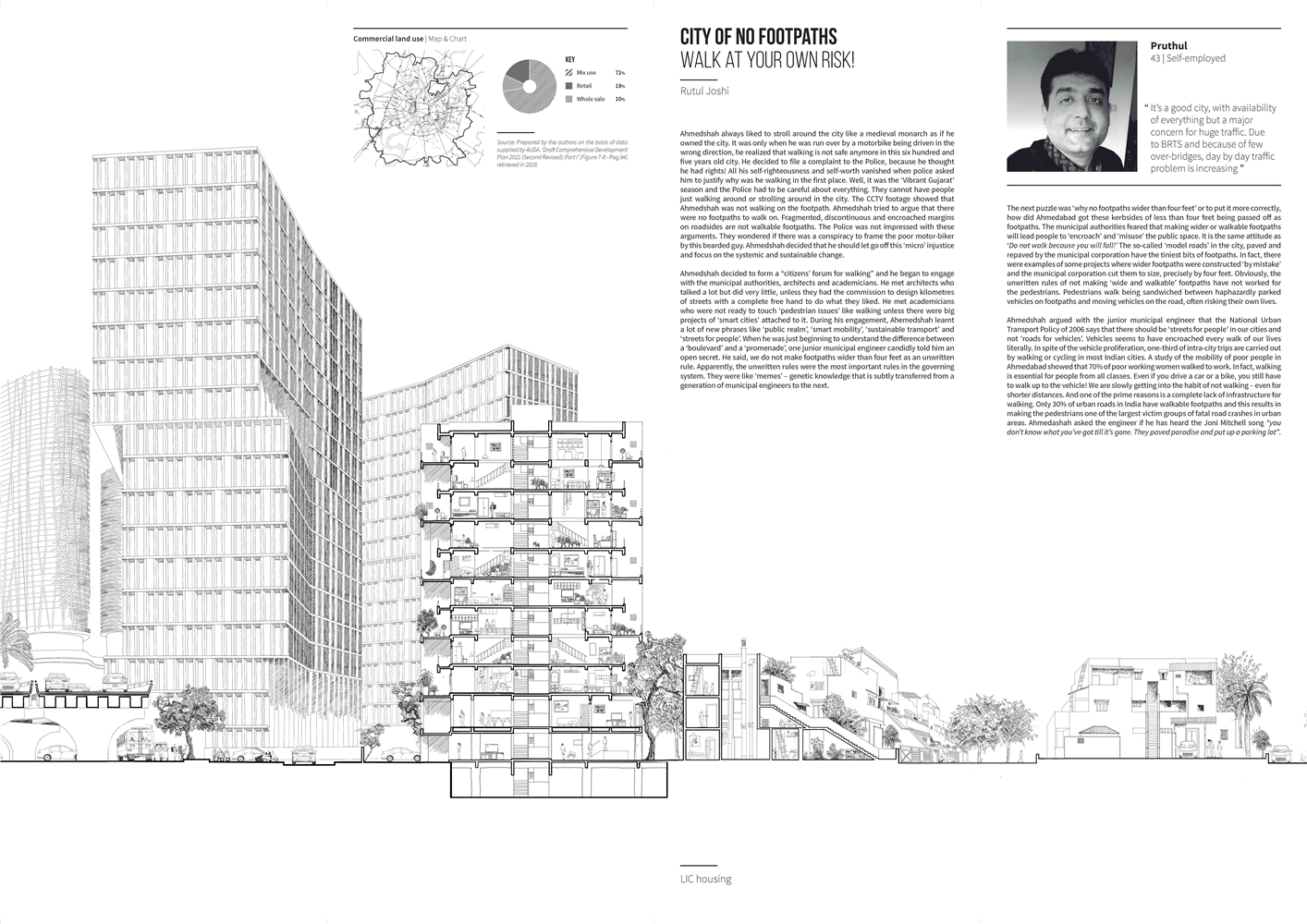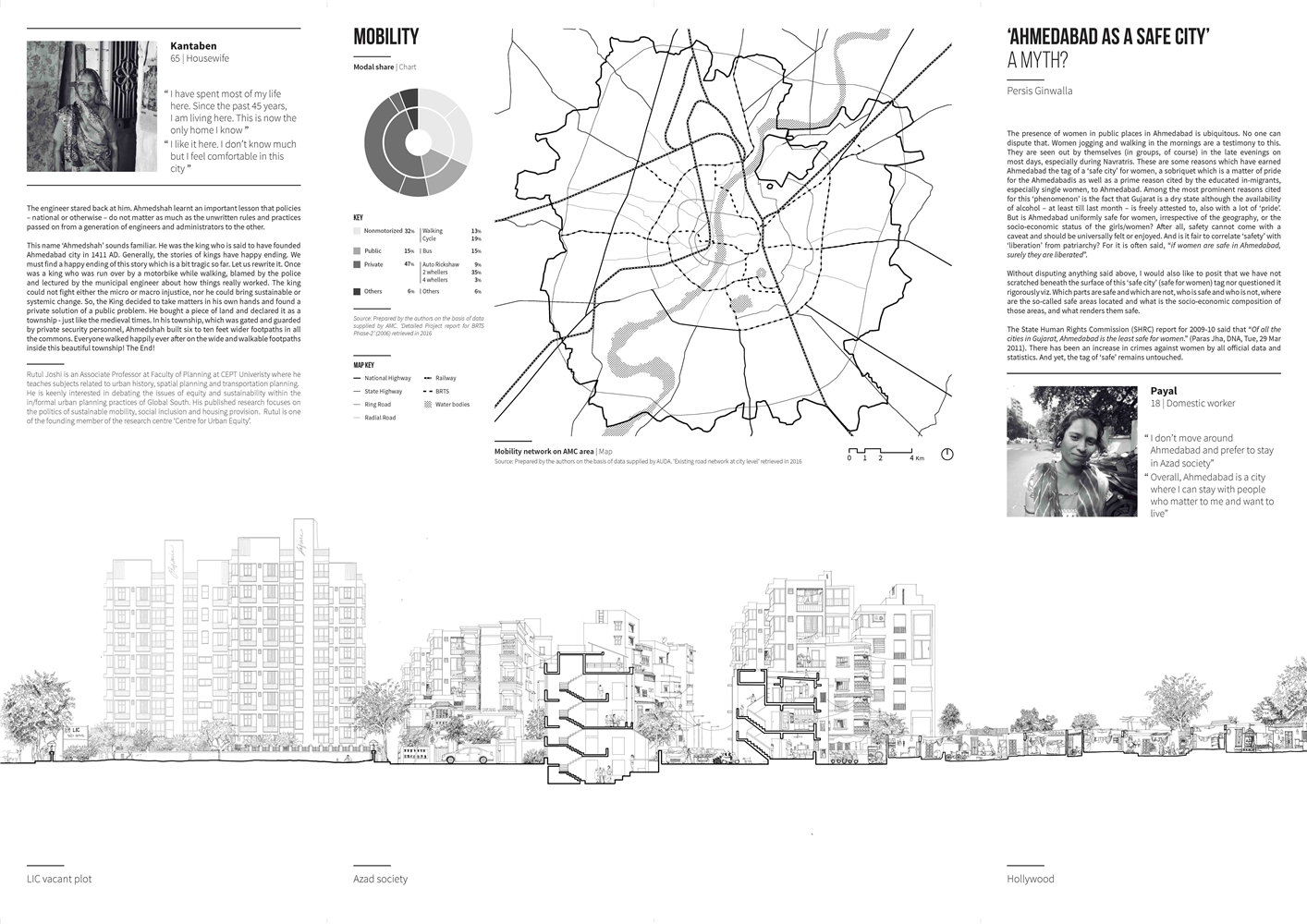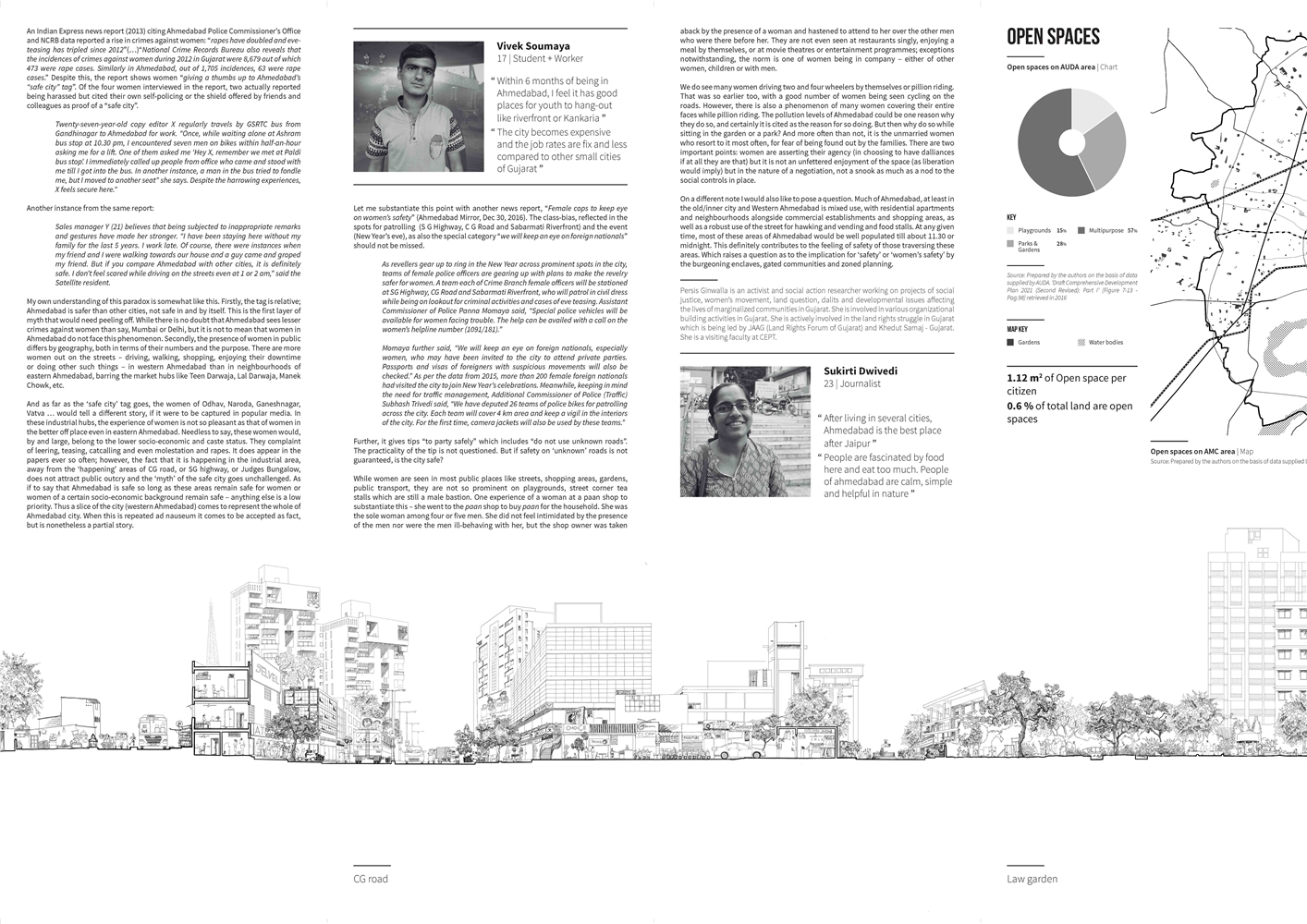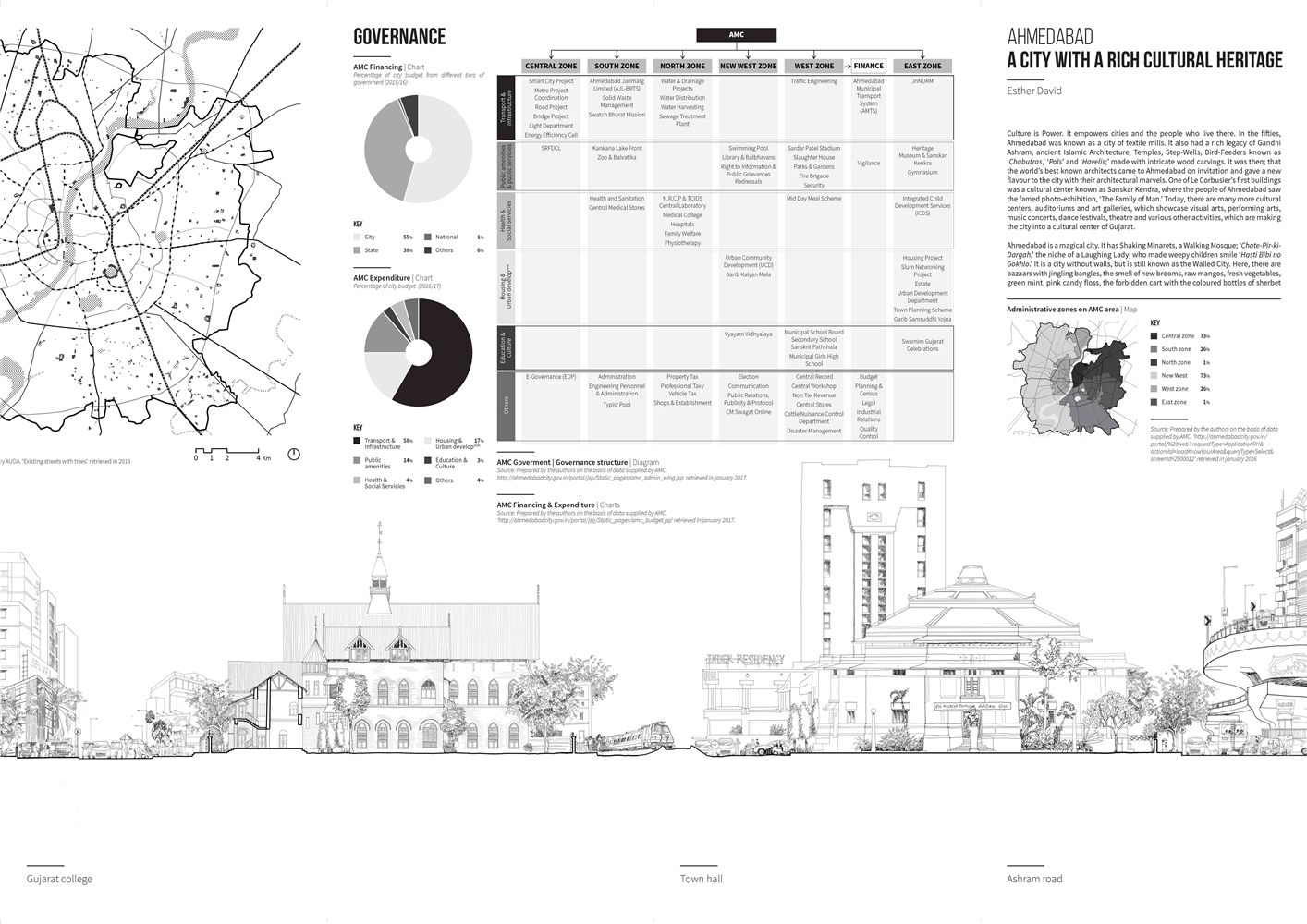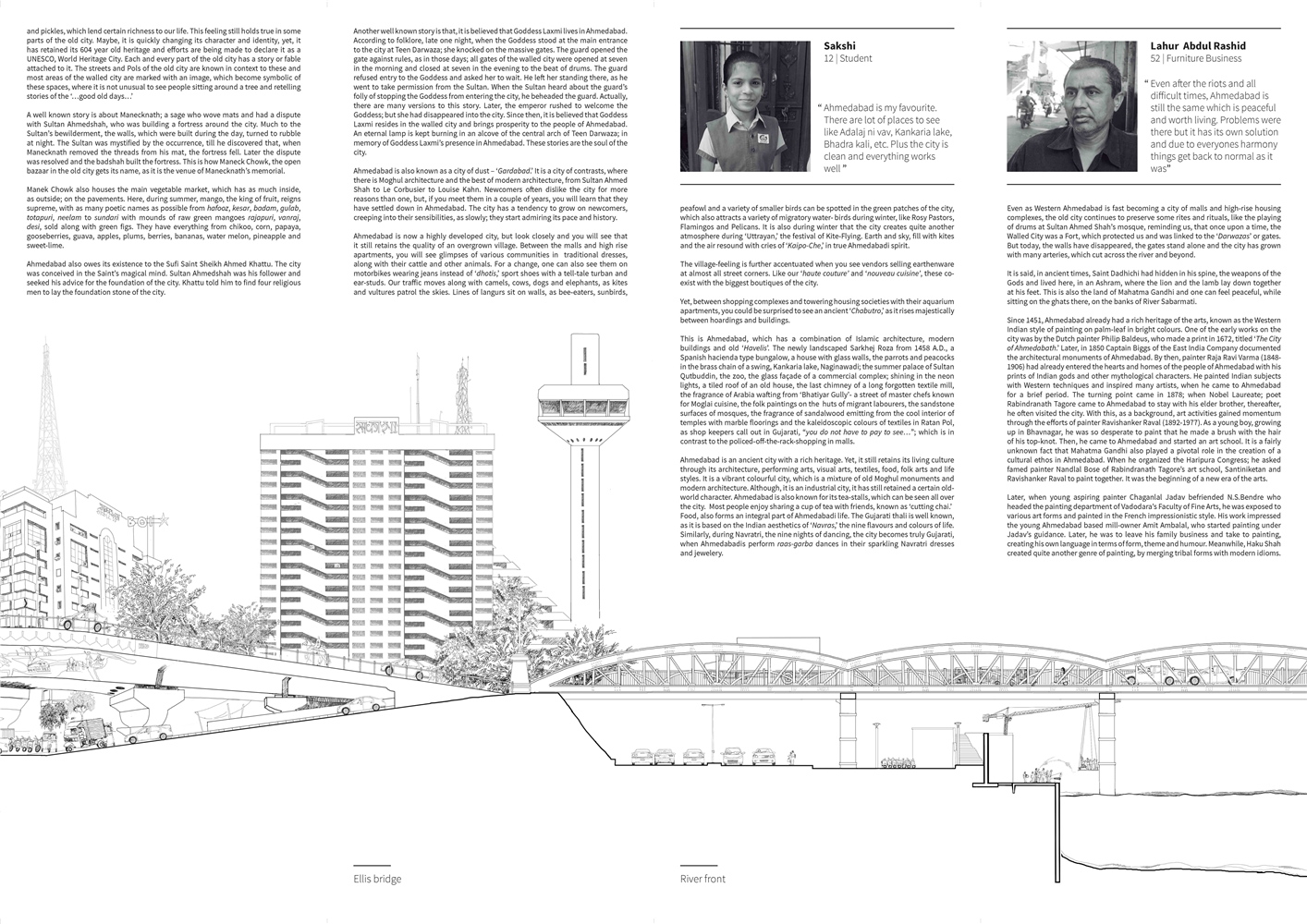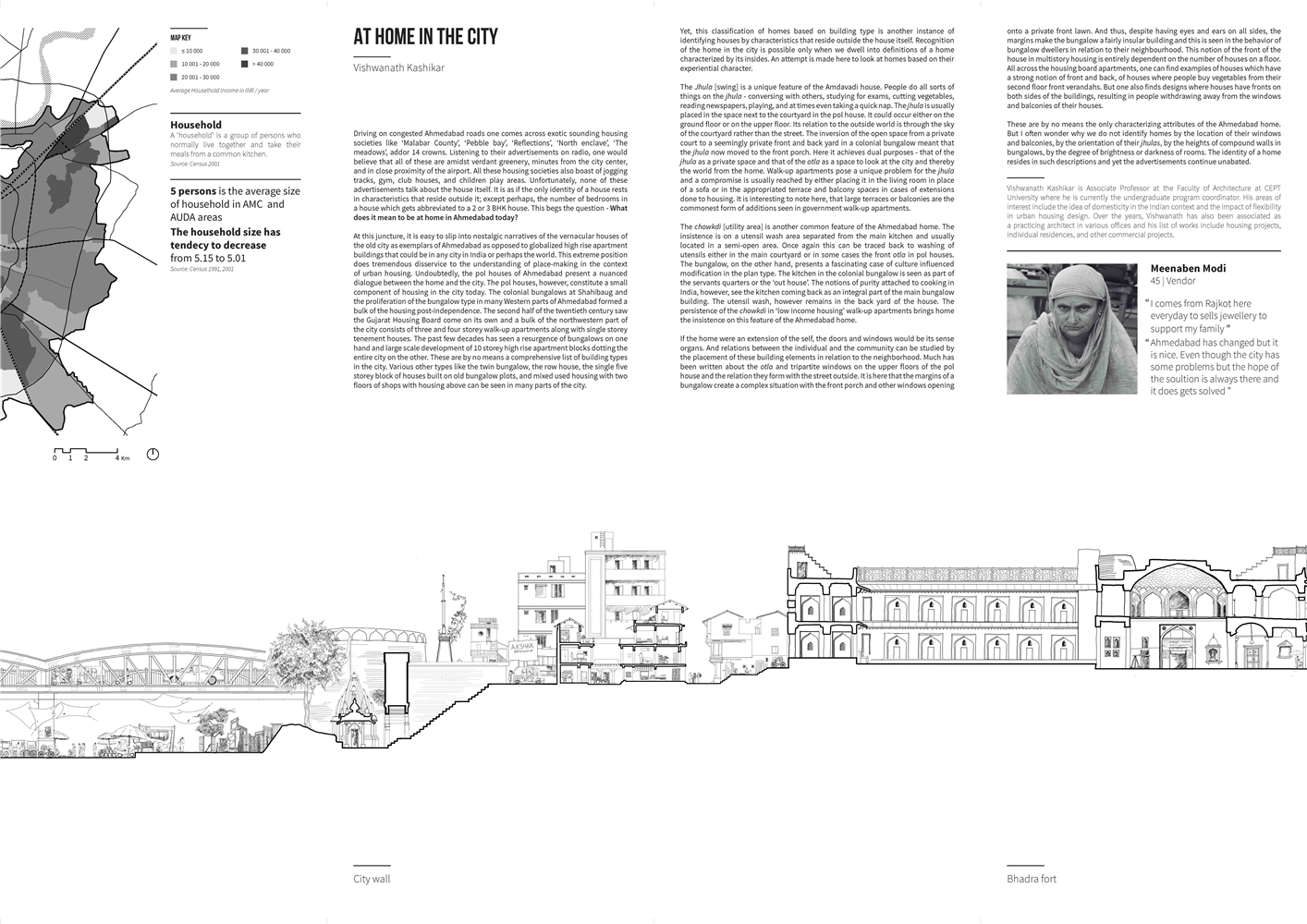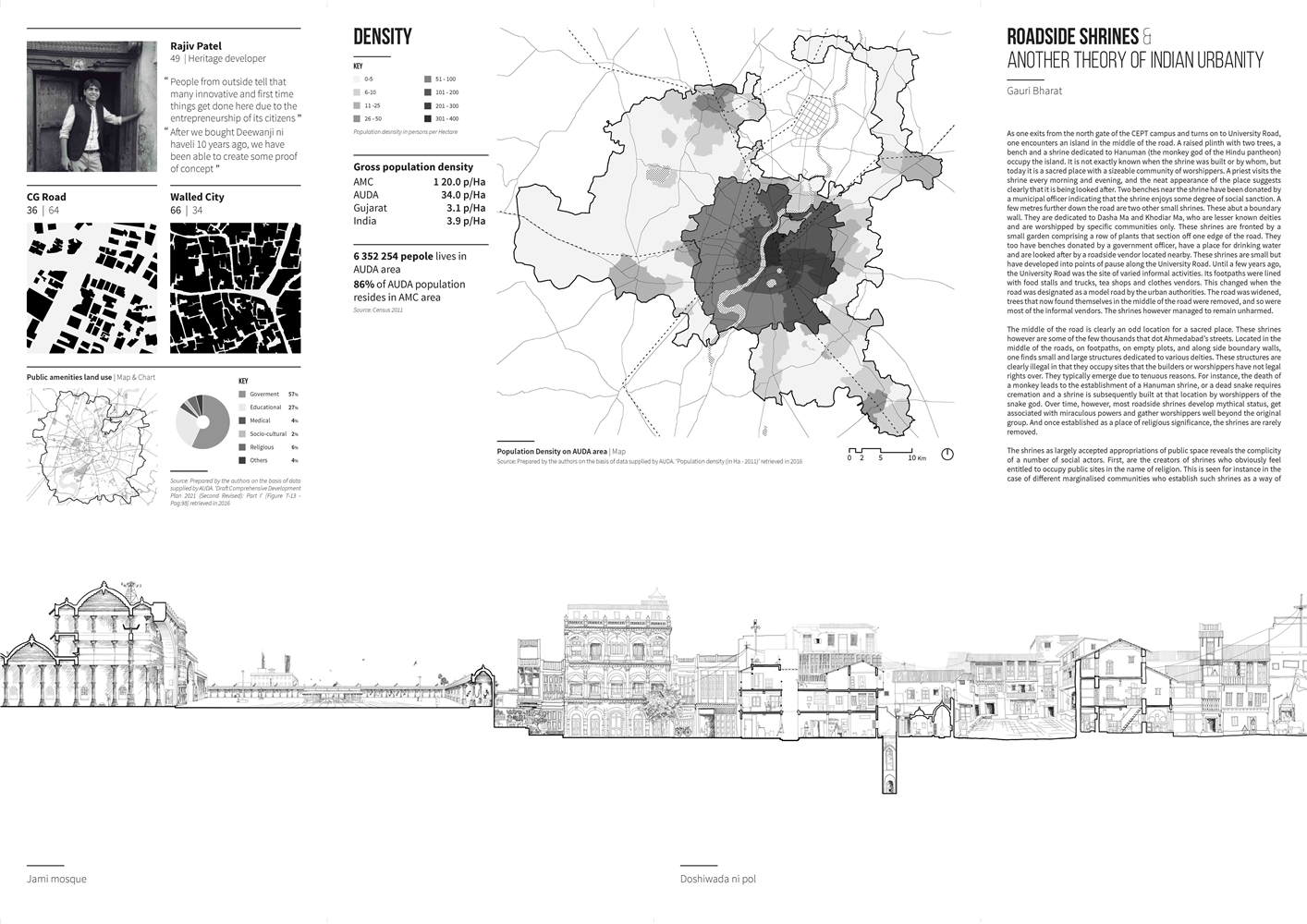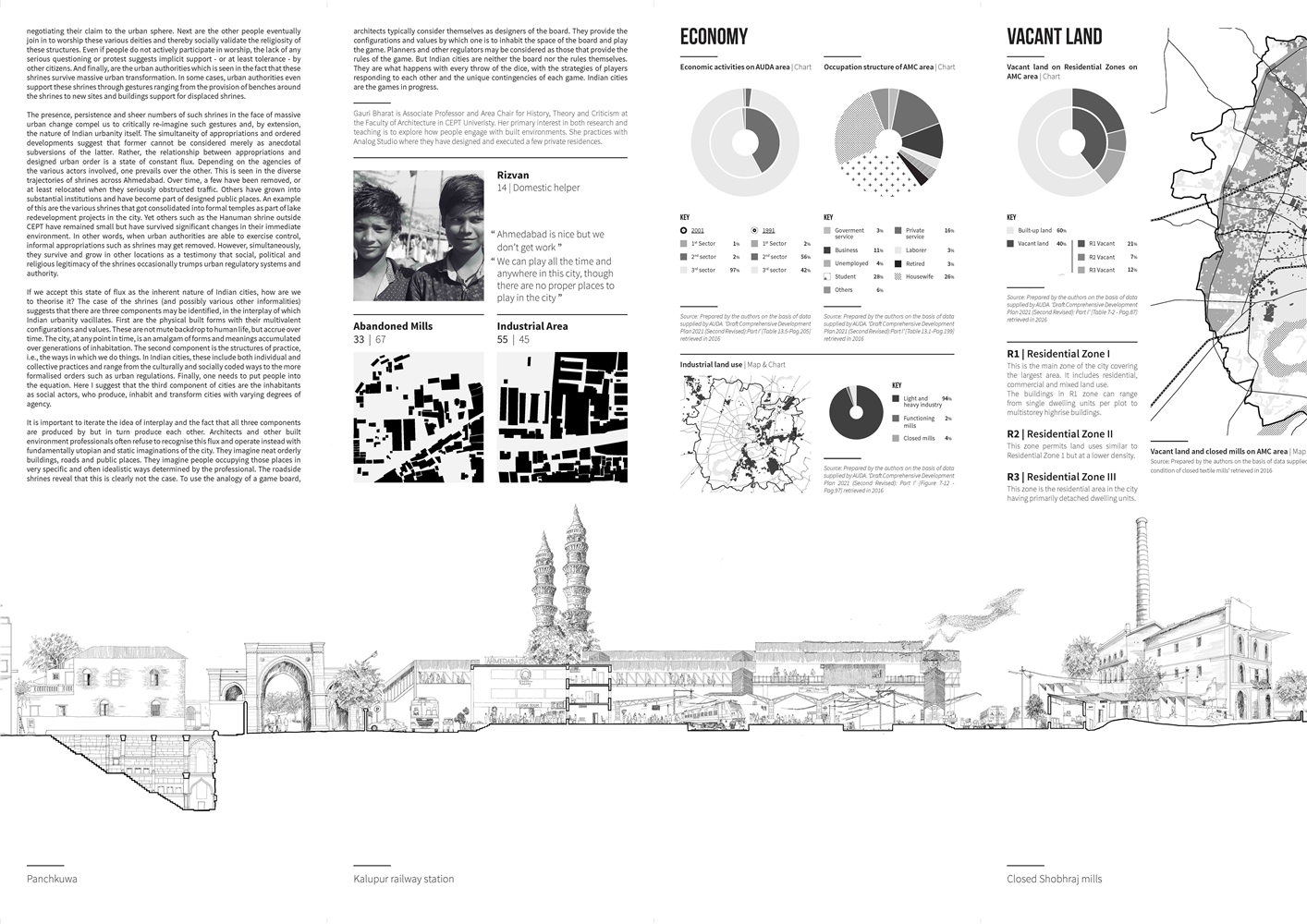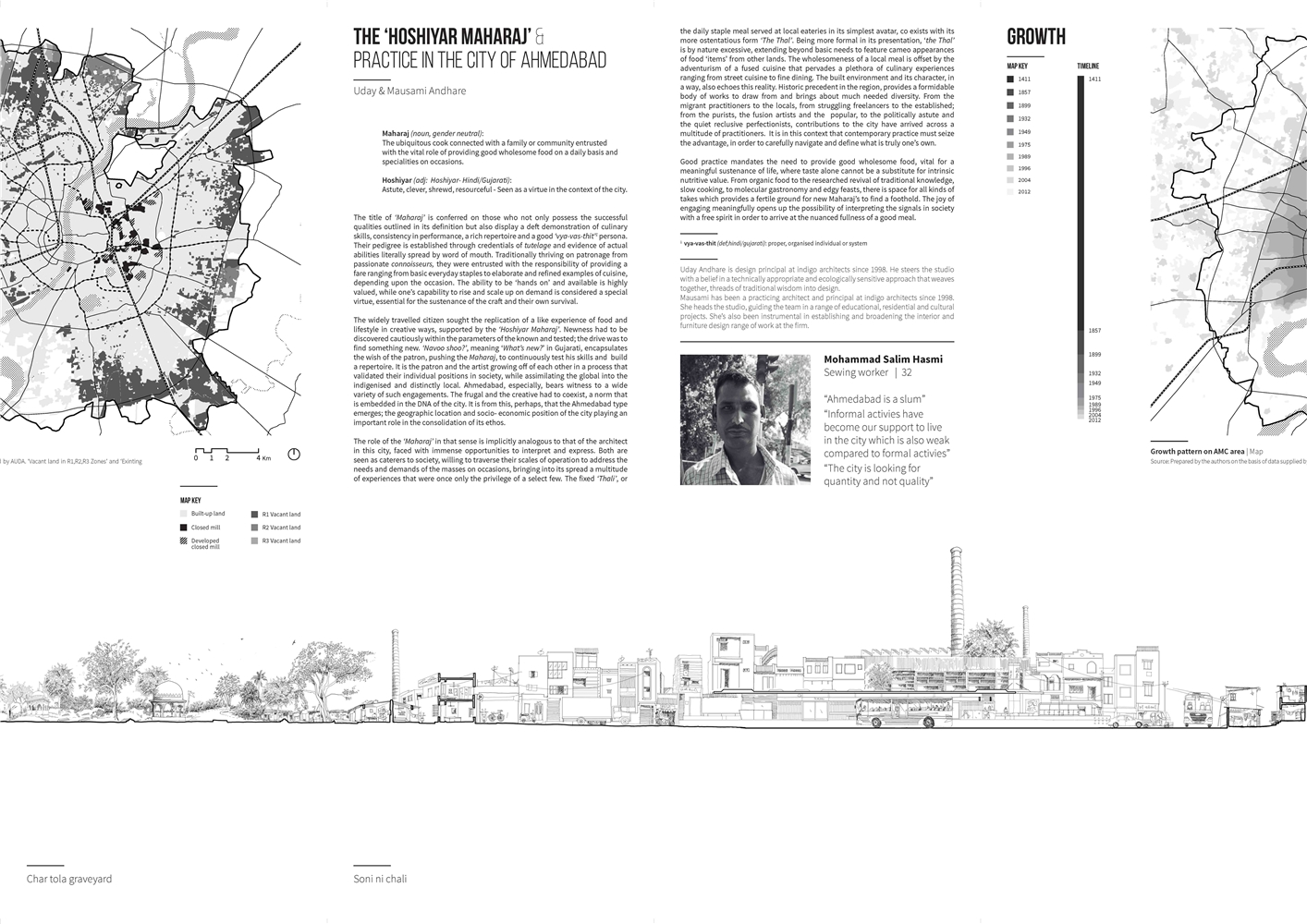 'Ahmedabad Cross Section' is a 9.5 meter-long leporello that cuts through the city along its spaces and layers of complexity.

The publication unfolds a compilation of maps, charts, data interviews, and reflections spatializing the city's opportunities and contradictions. These paradoxes resonate with the challenges that many other rapidly growing metropolises in the Global South are currently facing. They define the context in which architects, urban designers, and landscape architects operate, playing an active role in its transformations and redefinitions. First prepared for Archipix International Workshop 2017, the leporello is now published by CEPT University Press with support from Tourism Corporation of Gujarat Limited (TCGL). Curated and Edited by Jigna Desai and Inigo Cornago Bonal, the publication will help understand, study and explore the city of Ahmedabad for anyone wanting to know it a bit better. The cross-section, drawn by Tanvi Jain and Chandani Patel, includes commentary and opinions from a diverse section of the city's population, opining on the state life, livability, culture, urbanity, and practice, supported by relevant data, gathered by Sneh Salot and Tanya Shah. It also includes articles by Abrar Ali Saiyed, Ester David, Gauri Bharat, Persis Ginwala, Rutul Joshi, Vishwanath Kashikar and Uday and Mausami Andhare.
︎ Editors: Jigna Desai + Íñigo Cornago
Drawing: Tanvi Jain + Chandani Patel / Research assistance: Sneh Salot +Tanya Shah
︎︎︎ Cornago Bonal, I., & Desai, J. (Eds.) (2020).
Ahmedabad Cross Section
. CEPT University Press
︎︎︎
Buy publication here
Urban Toolkit proposes an open urban regeneration process in which diverse agents from the administration, the private sector and the civil society collaborate to transform Selb into a more resilient city through the urban tools.
These urban transformation tools integrate spatial, programmatic, economic, social, legal and environmental aspects facilitating the implementation of partial interventions that are dispersed but interconnected and developed through time in a parallel and independent basis. In order to mediate between the different potential agents and further develop the Urban Tools, OUR (Office for Urban Regeneration) is created. This office is responsible for the whole process besides communicating and monitoring it.
︎1st Prize - Europan 13
︎ Urban Toolkit: Claudia Sánchez + Íñigo Cornago + Irene Climent + Mario Vila + Antonio Garcia + Lara Freire
︎︎︎ Selb [GR]
︎︎︎

More